16 Jan

"The best men can be"

An innovative recently released short film by the personal grooming company Gillette that seeks to challenge gender stereotypes in advertising is drawing mixed reactions.

The film urges men to take a more active role in fighting toxic masculinity. According to an article in the Guardian (UK) "engaging with the #MeToo movement, the company's new advertising campaign plays on its 30-year tagline "The best a man can get", replacing it with "The best men can be".

Some comments on twitter and other social media platforms condemned the ad as the product of radical feminism. Others pledged to boycott Gillette and its parent company Procter & Gamble (P&G). Yet others responded positively by terming it a new narrative about positive masculinity.

Although gender roles are beginning to evolve in advertising, old stereotypes remain common and are a point of debate in gender equality movements. The roles of women within the advertising agencies themselves affect the way commercials are developed, but at this time gender stereotypes remain prolific in advertising culture. Whether the new trends in challenging stereotypes in advertising simply reflect the recent movements or pro-humanity, there is a clear gender bias in media portrayal. The Unstereotype Alliance, an initiative led by advertising and media industry that seeks to tackle the widespread prevalence of stereotypes often perpetuated through advertising and content, presents an opportunity to advance positive gender portrayals.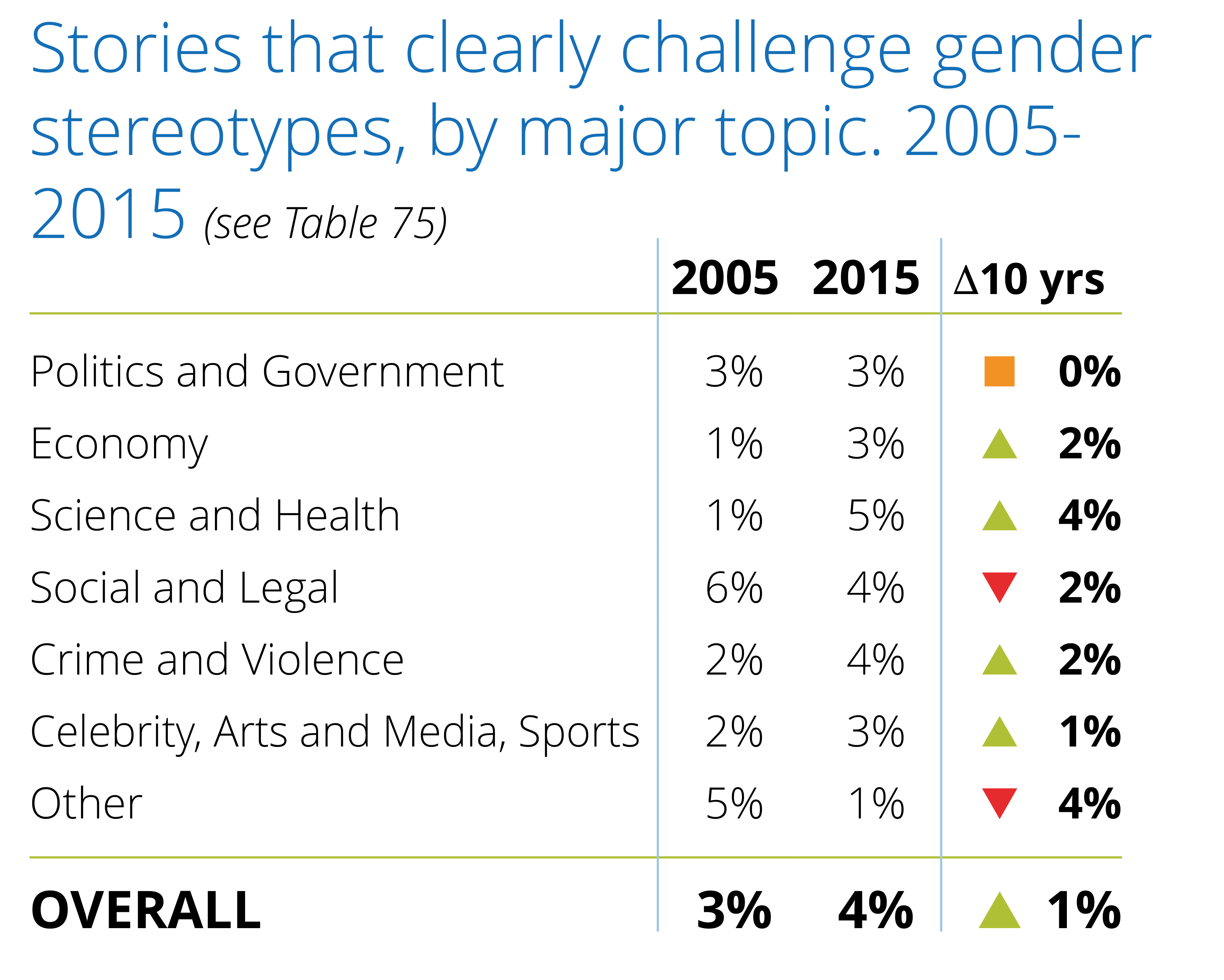 In 2015 the Global Media Monitoring Project (GMMP) found that only 4% of stories clearly challenge gender stereotypes, a one percentage point change since 2005. Gender stereotypes have remained firmly embedded in news media output over the past decade. In 10 years there has been no progress in the proportion of political news stories that clearly challenge gender stereotypes, while stereotypes appear to have increased in social and legal news. Download the reports here to see the comparative data, patterns and trends since 1995.