25 Sep

Saudi Arabia: News anchor makes history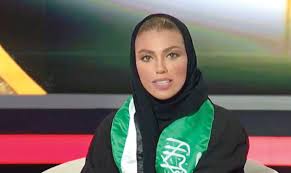 Weam Al Dakheel became the first woman to co-anchor the main evening news bulletin on Al Saudiya, Saudi Arabia's state-run TV channel. On air since 1965 as Saudi TV Channel 1 / KSA 1, Al Saudiya broadcasts in the Middle East, North America and Europe.
Al-Dakheel has been operations manager for Saudi TV at the Saudi Broadcasting Authority since January 2018. Previously, she worked as a news presenter at Al-Arab News Channel, based in Bahrain, for two years and eight months between 2014 and 2017.
Read more about the groundbreaking journalist here.
Image source: arabnews.com