27 Mar

Reporting on Refugees in Europe

Critical media monitoring

The number of asylum-seekers, refugees, returnees, internally displaced and stateless persons reached an unprecedented 71.4 million in 2017.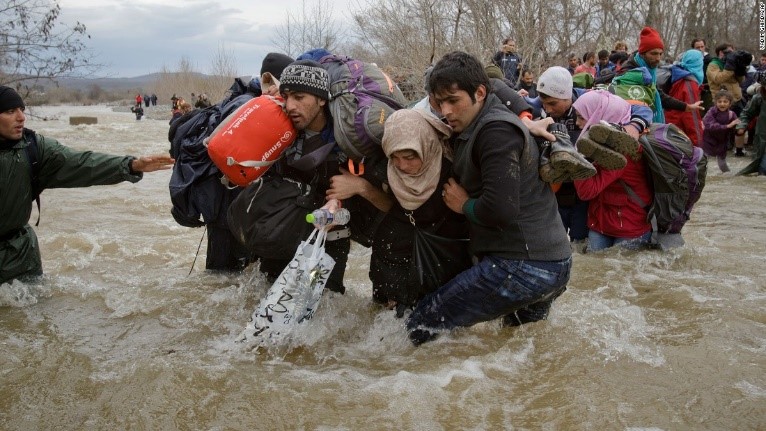 The UN refugee agency UNHCR defines refugees as "people who cannot return to their country of origin because of a well-founded fear of persecution, conflict, violence, or other circumstances that have seriously disturbed public order, and who, as a result, require international protection" . The risks, vulnerabilities, coping and resettlement are usually shaped by gender, and often vary drastically for different groups.
WACC Europe region in collaboration with the Churches' Commission for Migrants in Europe implemented a project seeking to promote refugees' rights to speak on their own behalf and to have their voices respectfully heard and adequately represented by the media. The project adapted the Global Media Monitoring Project (GMMP) methodology and applied it to monitor 571 news articles from print, news websites and news media Twitter feeds in Greece, Italy, Spain, Serbia, the United Kingdom, Sweden, and Norway.
The research found that only 21% of stories on asylum and migration reference a refuge or migrant, the majority focusing instead on legislation devoid of refugee or migrant voices or experiences. This finding points to a pattern of invisibility of refugees/migrant in stories concerning them and lack of media attention to the effects of the policies reported on this group.
Men constituted the majority of people in the stories, and the gender divide was even more pronounced when persons mentioned or quoted were referred to as refugees or migrants. The results varied across countries, from significant gender gaps in stories published in Serbian media, and no gaps in Norwegian media news.
Actions
1. Download the research report here.
2. Discover what the gender gaps of all people seen, heard and read about in the world's news are by reading the GMMP 2015 report.
3. Help unearth the status of gender in your local news media by participating as a volunteer media monitor for the 2020 GMMP. Send us an expression of interest. Remember to specify your email address, institution and country.
Image source: www.cnn.com. "Refugees stumble as they cross a river in Greece"