25 Oct

CSW 2018: GAMAG Statement to the Commission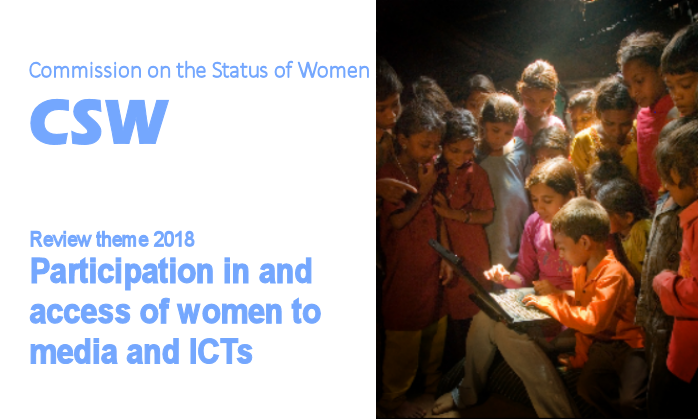 In its statement to the Commission on the Status of Women (CSW), the Global Alliance for Media and Gender (GAMAG) has urged the Commission to take action to advance gender equality in and through the media, information and communication technologies. The statement outlines eight (8) policy and practice actions for UN Member States, and seven (7) specific actions for media and ICT organisations.
Written statements are an opportunity for non-governmental organisations to address the CSW, as provided in the Council Resolution 1996/31. "Participation in and access of women to the media, and information and communications technologies and their impact on and use as an instrument for the advancement and empowerment of women" is the review theme for the next session of the CSW in March 2018 as well as a central concern for GAMAG.
GAMAG's statement cites research evidence showing persistent gross under-representation of women in media content and industry employment, the spread of cyber violence against women and girls, and violence against women journalists offline and online.
The statement was submitted by the World Association for Christian Communication (WACC), GAMAG's General Secretary.
Download the statement here and do share widely.