18 May

Positive news during Covid-19 times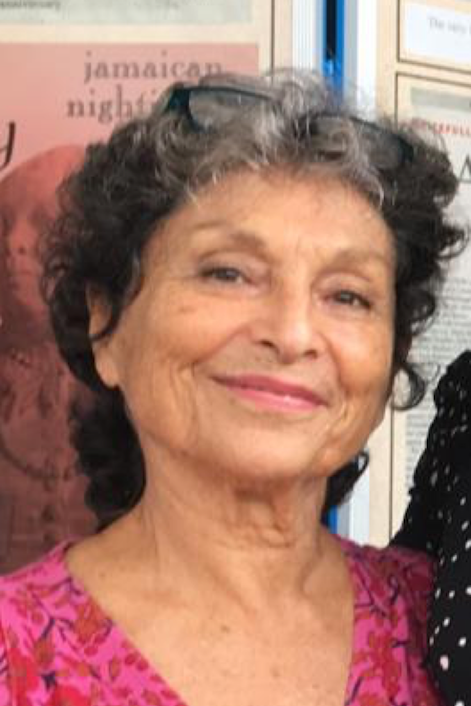 Hilary Nicholson, WMW-Jamaica.
GMMP coordinator for the Caribbean Region
Having to postpone GMMP to later this year was disappointing at the time, however it gives us more time to plan and share ideas. I think one of the things we can usefully share is positive news arising from the COVID-19 pandemic, in contrast to the daily diet of doom and gloom. This will sharpen our GMMP gender lenses and lift our spirits.
For example, Jamaica's highly competent, quietly efficient but little-known Chief Medical Officer, Dr. Jacqueline Bisasor-McKenzie, has become a highly respected 'household name' thanks to her regular news updates. Meanwhile media personality Dionne Jackson Miller is being hailed almost daily for her insightful, hard-hitting interviews with the Minister of Health.
The Bahamas now has a new social media star as a result of the explosion of social media activity during COVID lockdowns. Hearing-impaired 28 year-old Kylie Capron, known on Tik Tok as 'Boss Lady KyKy' has been teaching sign language to tens of millions of viewers as far away as Sweden! (1)
And Bahamian early childhood educator, Alexis Bethell, launched a free virtual classroom for 3 to 5 year-old children, when she noticed that government television sessions were for primary and high school students, but not for pre-schoolers. Miss Bethell's online sessions reach many thousands of children, and focus on phonics, numbers, science, story time and creative activities such as planting a tree in the backyard, live zoo tours and marine conservation. (2)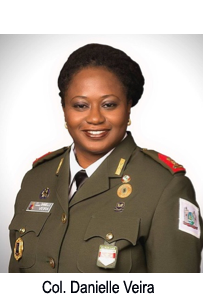 In Suriname, which has seen only one death and no longer any active cases of COVID, Danielle Veira, Director of National Security and also Director of the National COVID-19 Management Team, gives such 'catchy' instructions to the public about COVID, that her messages now appear on T-shirts, are turned into dances, popular challenges and the focus of 'chat' and talk shows.
In Caye Caulker, Belize District, where 85 per cent of the workforce – largely in tourism – are unemployed due to the pandemic, bar owner Peggy Clark has set up the Caye Caulker Soup Kitchen. With her team of 50 volunteers, and with 11 restaurants involved, Clark feeds up to 350 persons daily and has set up a GoFundMe to ensure sustainability. (3)
In Trinidad & Tobago, Delores Robinson of GROOTS International, who says her 'roots are in the bowel of the women's movement', has been doing great work feeding needy persons during the difficult Stay Home orders.
There are no doubt many more positive news stories from all around the world about women overcoming the challenges of COVID-19 – so let's share some!
___
Sources
(1) https://www.facebook.com/watch/?v=1324052947804489
(2) https://ewnews.com/teacher-launches-free-virtual-preschool