19 Jun

New Initiative: Gender Equal Media Scotland

Gender Equal Media Scotland (GEMScot) was created by scholars at the University of Strathclyde's Applied Gender Studies programme and partners to transform media through feminist research, journalism and advocacy.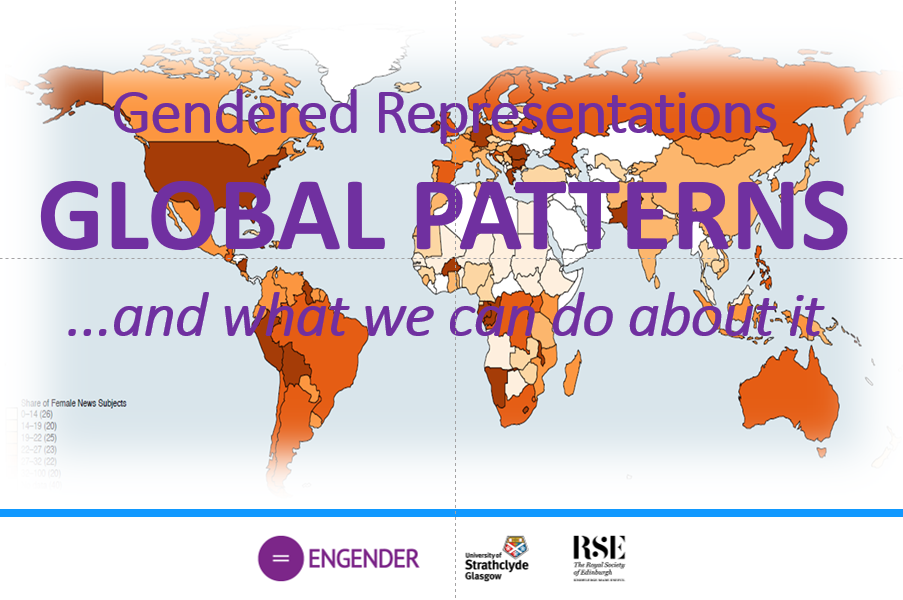 GEMScot has organised a workshop series titled Tackling Gendered Inequalities in Scottish News with funding from the Royal Society of Edinburgh.
The first workshop Gendered Representations in Scottish News held on June 6 discussed the evidence on women's representation in local, national and international media. Listen to the podcasts and download the resources from the links below.
The second workshop Who Makes the News? Gendered Employment Patterns and Questions of Access scheduled for June 19 will "explore questions around the gendered pay gap, online abuse, and strategies for creating opportunities for women both within and outside of traditional media organisations". (read more).
Follow the discussion @EqualMediaScot #EqualMediaScot
Contact: media@engender.org.uk.Website: www.genderequalmedia.scot/