25 Ago

Media sexism around the world: Tanzania

This interview is part of a series with the Global Media Monitoring Project (GMMP) network partners discussing how media sexism plays out in their part of the world, and why it is important to end it. #ENMS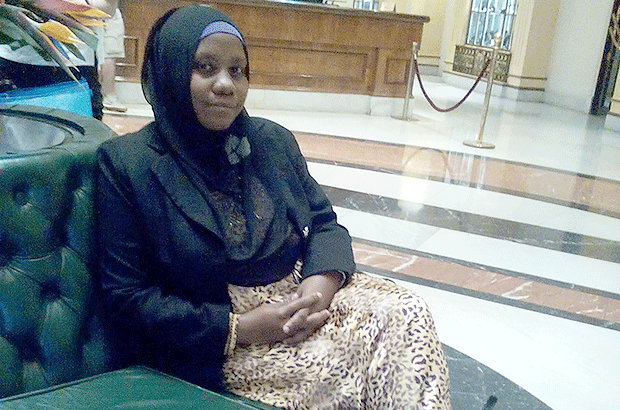 Zuhura Selemani is Assistant Lecturer in the School of Journalism and Mass Communication at the University of Dar es Salaam. Selemani is a Global Media Monitoring Project 2015 (GMMP) contributor.
---
How can media contribute to gender equality struggles? Journalists can contribute to gender equality by changing how we portray women. Sometimes I talk to people when I see sexist content in the news and the response I get is 'women like to be cheap!" I have observed that newspapers (in Tanzania) which thrive on sensationalism also tend to carry a lot of sexist content.
Have you identified sexist content in a local newspaper lately? The coverage on President John Magufuli's speech in which he said impregnated school girls should not continue school after giving birth. The president made these remarks while speaking at a public rally in Bagamoyo on June 22. Some news reports were mocking female students without or with little attention to the fact that some girls are sexually abused to become pregnant.
How have your personal experiences shaped your understanding of gender and media? I began my career in journalism and broadcasting at age 17. Journalism was and still is my passion. Some people, men especially, could not trust that I would do things better. I could see worry in their eyes every time I went on air. I had to persist. I realize that many women journalists face the same problems. Even when a woman does something good she receives unequal treatment and placement of her story in a newspaper is always questionable. Women in television and radio get more domestic roles than professional roles. There are more women working as broadcasters and librarians than as investigative reporters, producers and TX operators. I have seen women assigned 'soft-easy' tasks in newsrooms with an assumption that they cannot deliver well on 'hard' tasks. From managerial positions to news sources, women are left behind! It is wonderful enough that more women are in journalism schools. But few of them succeed in the arena.
What are you doing to change this? I train reporters and editors on gender issues. I also work with civil society groups Tanzania Media Women Association (TAMWA) and Tanzania Gender Networking Programme (TGNP) on setting the agenda for gender equality in Tanzania.
What gives you hope that a world free of media sexism is possible? Stories that cover Samia Hassan Suluhu, Tazania's first-ever female Vice President, sometimes give me hope that news media will continue to challenge patriarchy by carrying more positive stories on women. I want to see media portray an individual based on his/her ability and performance. Not performance being a result of being male or female. This is where I want to see news media coverage going. I want to see positive stories of women. I want media to treat women with respect and dignity.
Val Kalende