17 Jun

Impact of Covid-19 on MOSAWA Network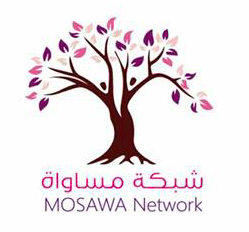 Manal Al-Taleb, Coordinator, Women's Political Participation Program, Arab Women Organization of Jordan
The Arab Women Organization of Jordan (AWO), a GMMP coordinator, has initiated a rapid assessment study of the impact of COVID-19 on the work of women-led organizations affiliated to Mosawa Network.
Launched in May during the lockdown, the assessment aimed to find out the potential capabilities and opportunities to continue serving local communities through technology and remote communication. The study highlighted the contributions of women-led organizations especially in rural and remote areas, to add value to efforts to mitigate the crisis risks.
The study uncovered some interesting findings:
Progress in dismantling gender stereotypes rolled back considerably due to the Coronavirus crisis
74% of respondents reported that the priority now is to learn how to work remotely using technology and to view technology as a tool of empowerment
Mosawa Network brings together 106 local women organizations from the local communities working to promote women's rights as enshrined in the United Nations Convention on the Elimination of All Forms of Discrimination against women (CEDAW).
Download the rapid assessment study report here:
In English
In Arabic