24 Oct

GMMP: Winner McGannon Award 2019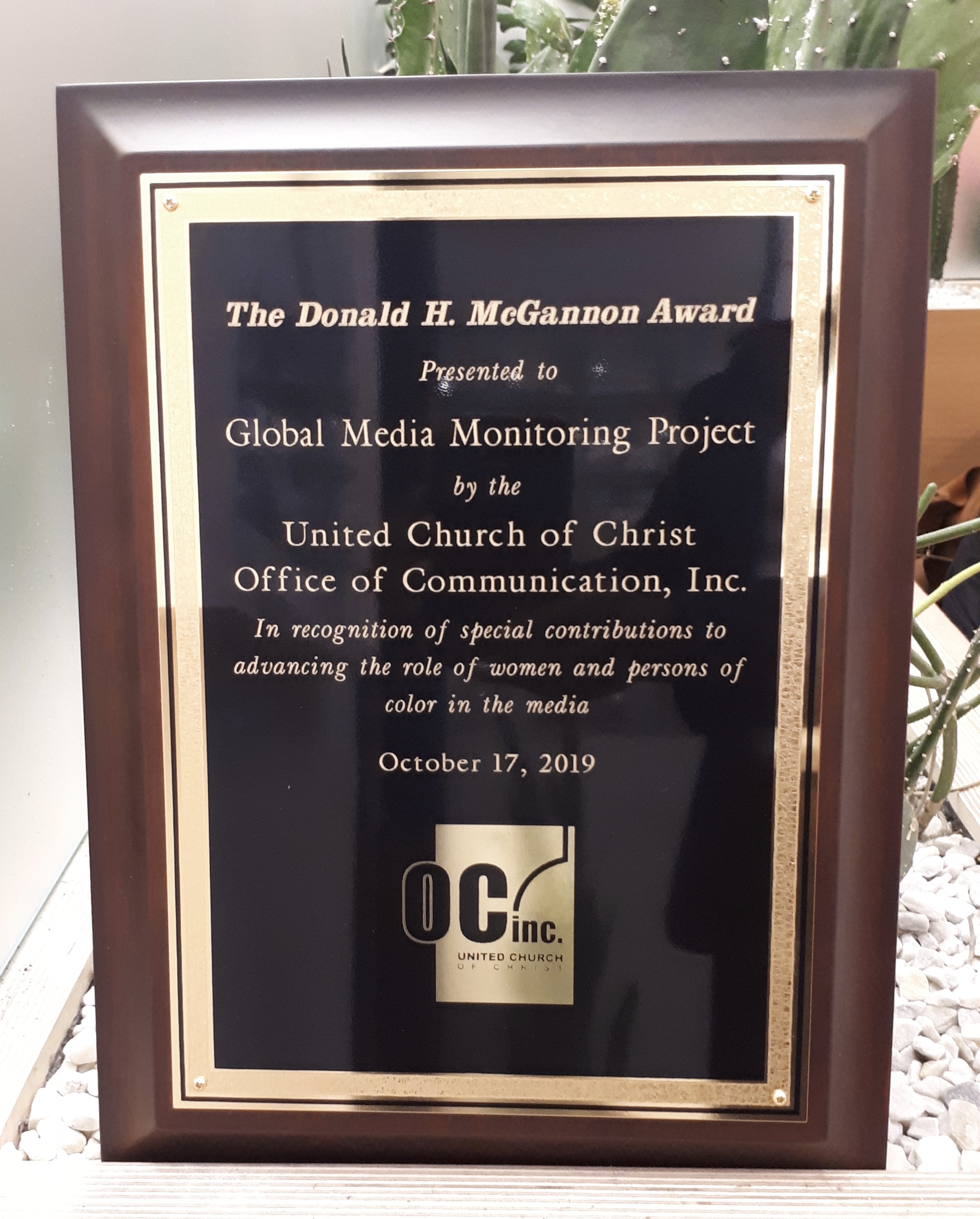 The Global Media Monitoring Project is the proud recipient of the 2019 Donald H. McGannon Award given in recognition for "special contributions to advancing the role of women and persons of colour in the media".McGannon was an award-winning American broadcast industry executive who advocated for social responsibility in the media.
The GMMP is made possible by tens of thousands of volunteers in over 100 countries who contribute time and resources to monitor their local news media, using the results as evidence for media policy advocacy, training and awareness. The GMMP's goal is to advance gender equality in and through the news media. The initiative has created a global community of critical media audiences able to read media content from a gender perspective, gathering the largest body of statistical data on gender in the news media.
The award inspires the GMMP network not to tire of mobilizing, of monitoring the media to gather the data on media's gender blind spots, and using the evidence to advance a journalistic culture of respect for the rights and dignity of women and all,
Join the GMMP 2020 effort! Send us an email at gmmp@waccglobal.org. Follow us on facebook and on Twitter.