16 Jul

Gender-equal news coverage crucial in post-pandemic recovery, says UN Women Executive Director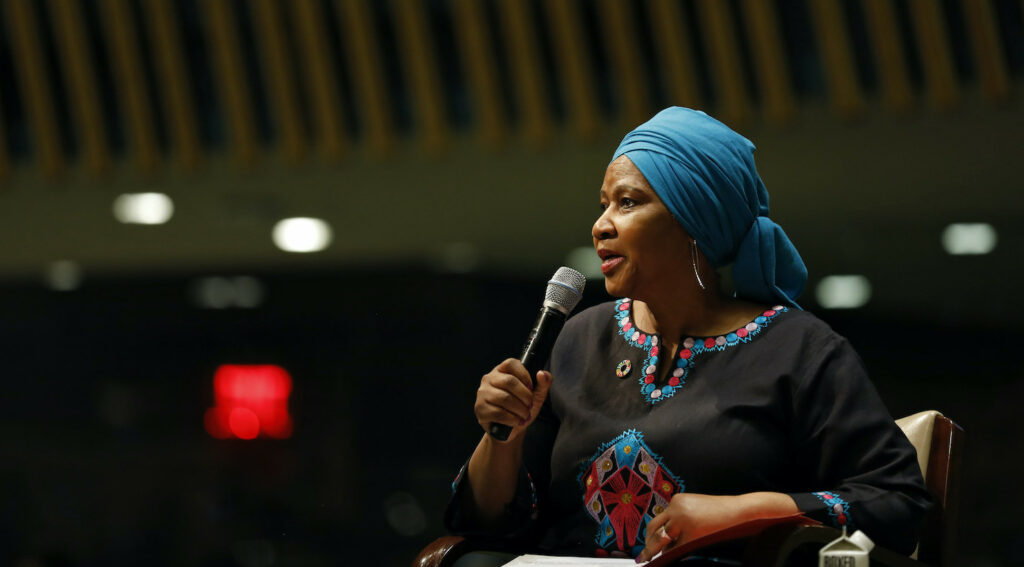 Noting that the 6th Global Media Monitoring Project (GMMP) shows that women "remain shockingly underrepresented" in news content around the world, UN Women Executive Director and UN Under-Secretary-General Phumzile Mlambo-Ngcuka called for more stories that "reflect the diversity of women's expertise and perspectives."

In a foreword to the GMMP Report launched July 14, Mlambo-Ngcuka said this was crucial "as countries look to rebuild economies that are greener, more resilient and gender-equal in the wake of the Covid-19 pandemic."

Mlambo-Ngcuka expressed disappointment about the invisibility of women in news coverage related to the pandemic. "For the past year, the majority of the global news coverage has been dominated by COVID-19, yet the data shows us that women's voices have been yet again largely absent from the conversation," she said. "When women are on average 46 per cent of health specialists in reality, but appeared as such in just 27 per cent of coronavirus stories, inaccurate gender stereotypes are reinforced."

Even as "a 'shadow pandemic' of violence against women and girls raged around the world, the fact that only 6 out of 100 stories were related to sexual harassment, rape and sexual assault against women risks normalizing gender-based violence," she added.

She urged the media to "play a crucial role by refusing to perpetuate stereotypes, such as those that portray women solely as victims or homemakers." The pandemic has shown the disproportionate impact on women, she said. "We have seen how fast traditional gender stereotypes are reasserted when crisis strikes, especially at home where decisions about caregiving work are made."

Increasing the representation of women and other gender minorities in news content is important, she added, "not only as subjects but as experts and professionals, as well as increasing women's leadership in newsrooms and boardrooms.
Mlambo-Ngcuka underscored the importance of the GMMP, which is coordinated by WACC and driven by the work of thousands of women's rights groups, grassroots organizations, faith-and-interfaith based organizations, researchers, university students and professors and media organizations around the world.
"UN Women is proud to support the Global Media Monitoring Project (GMMP) report, and its strong, evidence-based wake-up call to create change in the media industry," she wrote. "The high-quality data and analysis provided in this report are essential to understanding the problem and making the case for urgent action."
She added: "By hearing more women's voices in the news as experts and leaders, and by seeing their stories featured centrally in ways that push against simplistic stereotypical gender roles, the media can create the more accurate, inclusive and empowering representation we need as the world rebuilds."