19 May

GAMAG:"End violence against journalists"

Friday 19 May, 2017

The Global Alliance for Media and Gender (GAMAG) has issued a statement calling Mexican authorities to investigate the killings of journalists and punishment of the perpetrators, following the murder of yet another journalist Javier Valdez on May 15, 2017. Underlining the high incidence of violence against women journalists in particular, the statement also calls on news media owners to ensure safety and security for the journalists they employ.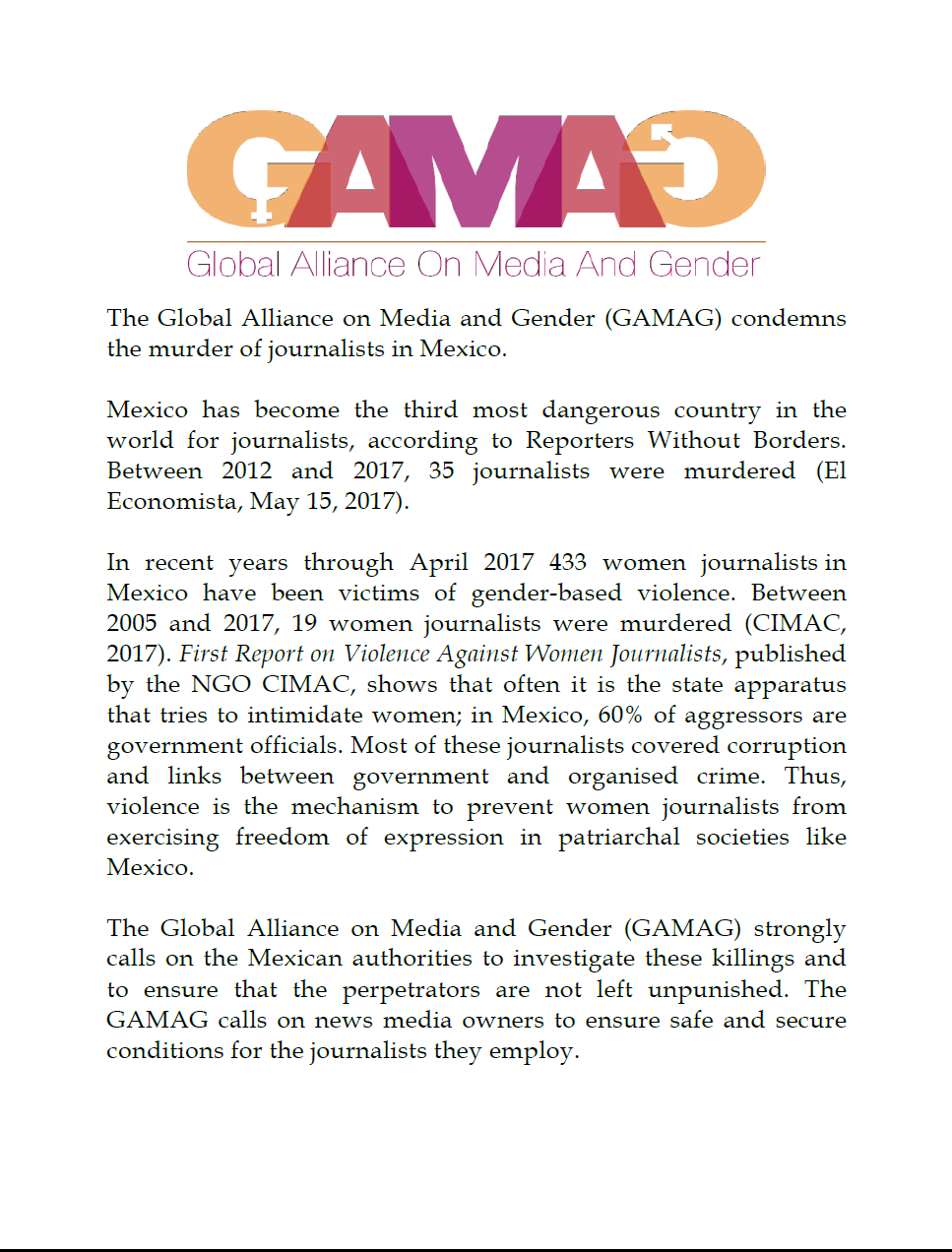 Statement text:
"The Global Alliance on Media and Gender (GAMAG) condemns the murder of journalists in Mexico. Mexico has become the third most dangerous country in the world for journalists, according to Reporters Without Borders. Between 2012 and 2017, 35 journalists were murdered (El Economista, May 15, 2017).
In recent years through April 2017, 433 women journalists in Mexico have been victims of gender-based violence. Between 2005 and 2017, 19 women journalists were murdered (CIMAC, 2017). First Report on Violence Against Women Journalists, published by the NGO CIMAC, shows that often it is the state apparatus that tries to intimidate women; in Mexico, 60% of aggressors are government officials."