08 Mar

From Bangkok to New York – Gender & Media Post-2015

The New York Declaration updates the 1994 Bangkok Declaration that first proposed the idea of a Global Media Monitoring Project (GMMP). It is the outcome of a symposium titled "Gender & media: challenges and opportunities in the Post 2015 era" held in New York (March, 2017) for civil society organisations implementing gender and communication projects with the support of WACC.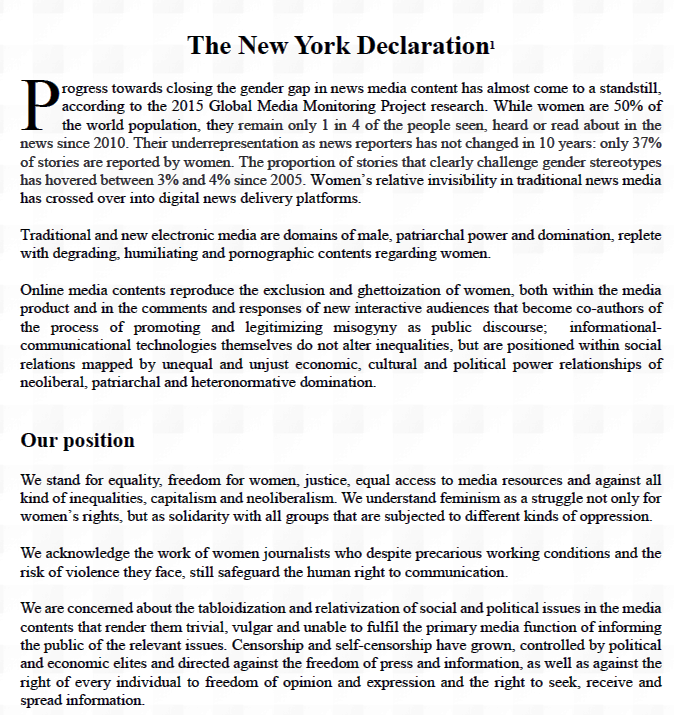 Read more, share widely and Sign On below.