25 Nov

16Days: Media role in ending gender-based violence

To what extent is gender violence based on culture, family, rape, sexual assault, trafficking, and similar violations likely to be considered newsworthy enough to be featured in mainstream television, radio and print news?
The Global Media Monitoring Project (GMMP) research in 2015 found that only 1 percent of news stories focussed on various forms of gender violence, a proportion that had not changed since the year 2000.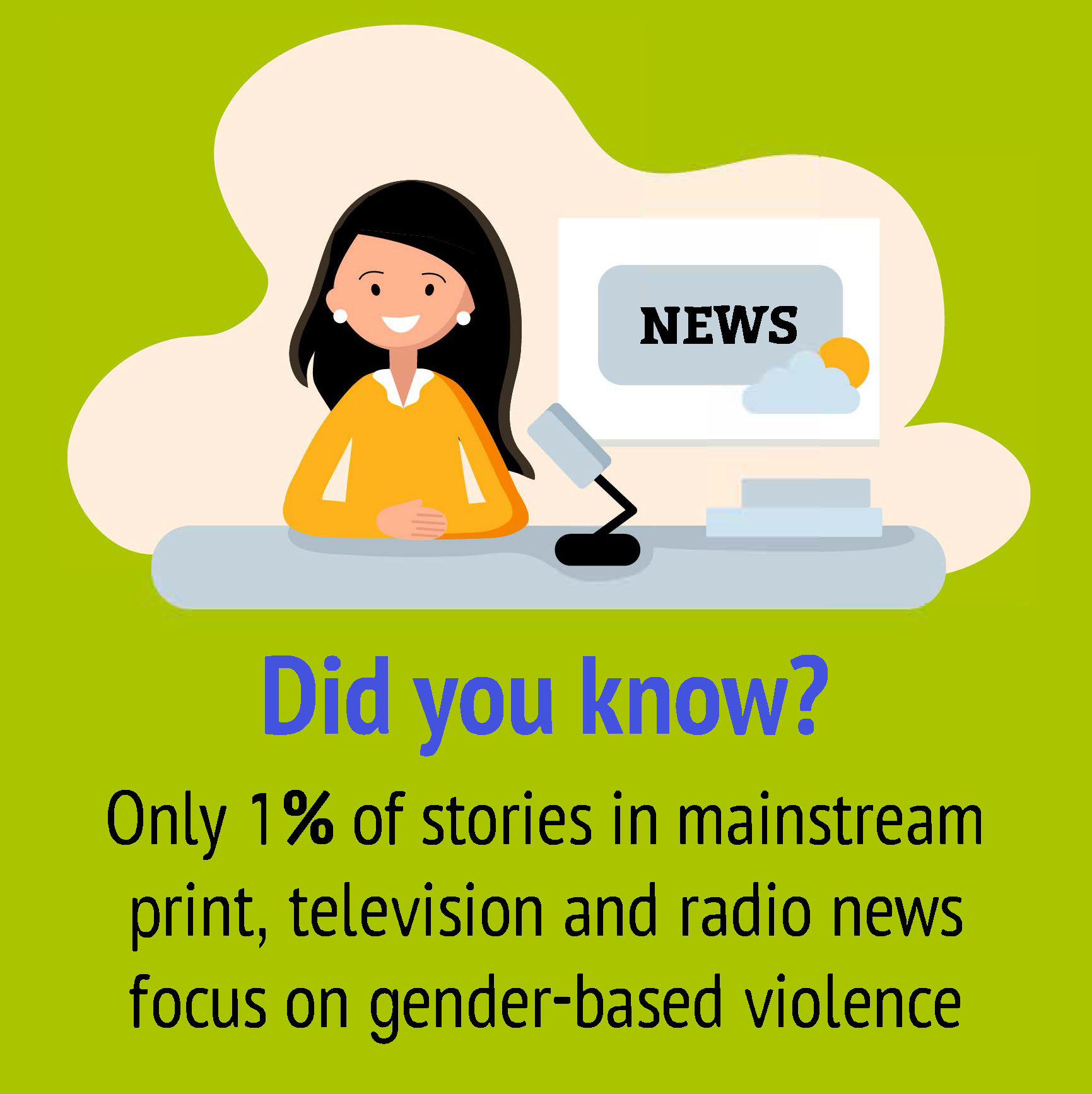 Across a 10-year period, there was a gradual rise in the proportion of women as sources and subjects in the stories, from 38% in 2005 to 46% in 2015.
Two-thirds of the GBV stories published in newspapers and 92% of those in radio newscasts were reported by men journalists while women reported two out of five of the stories on television.
If the news media were indeed accountable to women, more stories would clearly challenge gender stereotypes, would have women as the main protagonists and would highlight gender equality or inequality issues.
Take action to shift from awareness to accountability.
Lobby media and ICT organizations to adhere to national and international legislation to end violence against women.
Encourage media organizations to improve gender mainstreaming training programs for content producers.
Encourage media unions and journalists' groups to adopt basic principles for the production of news on violence against women free of sexist stereotypes.