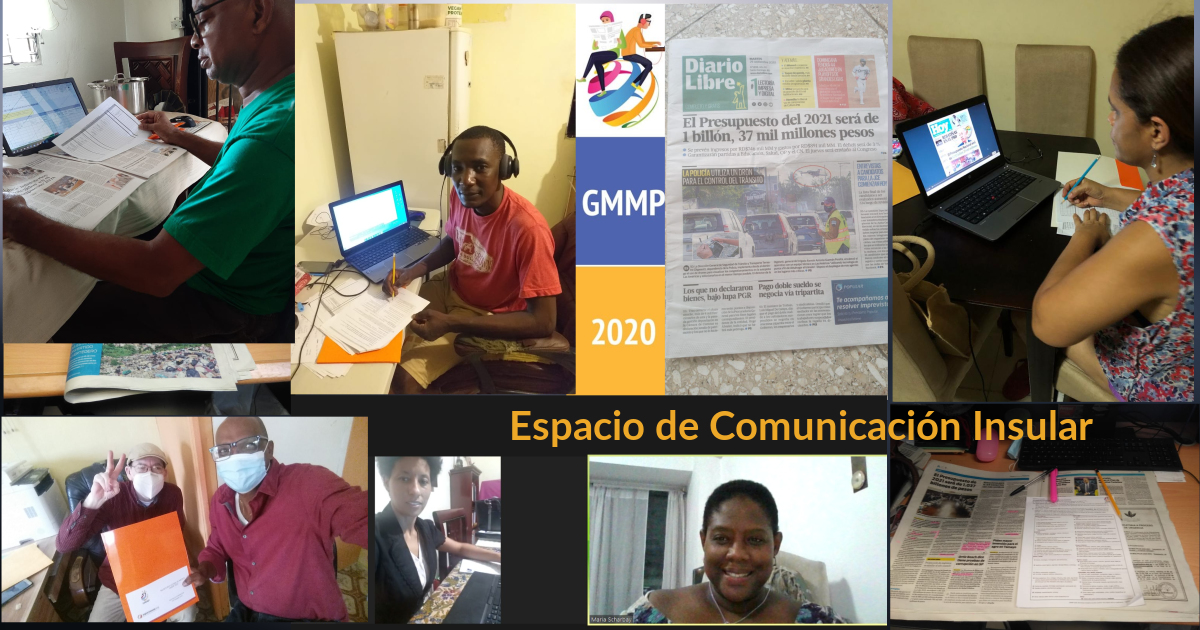 21 Jun

Dominican Republic: Gender equality in the news remains elusive

Women continued to be a "significant minority" compared to men who were seen, heard, or written about in Dominican Republic news media, according to the 6th Global Media Monitoring Project (GMMP), which took a snapshot of the day's news in September 2020.

Women accounted for only 26% of news, a slight decrease from 27% in the previous GMMP in 2015, said the GMMP-Dominican Republic report prepared by El Espacio de Comunicación Insular (ESPACINSULAR), a local NGO which coordinated the GMMP in the country.

A comparison across mediums indicated that women are most visible in news media Tweets (44%), followed by television (42%). None of the radio news bulletins featured women as subjects or sources, while in print, women were one out of five persons written about or interviewed.

Women were least likely to appear in news about politics and government (just 3% in traditional media, and 14% in online news and Twitter).

There were no women represented as academic experts, health professionals and law enforcement personnel.

In terms of images in the news, 29% of women and 35% of men appeared in photographs accompanying the stories,

The results clearly show "the need to implement and increase advocacy actions that contribute to improving the representation and portrayal of women and girls in the news," said the report.

The report proposed a five-year plan that includes a wide dissemination of the GMMP results to media and women's organizations, media leaders, government institutions and journalism schools and universities. It also proposed a training project on Communication and Gender that will involve workshops for journalists and news outlets, the creation of a Media Observatory, and a Working Group on Communication and Gender to work with journalists and journalism professors and carry out semi-annual or annual media monitoring.

The report also revealed the following:

* Women accounted for 65% of reporters in monitored newspapers

* Men accounted for 100% of radio reporters and presenters

* Women accounted for 70% of television presenters

* Migrant women accounted for only 2.2% of persons seen, heard, or written about (4 out of 157 news items)

* Most women reporters were assigned to social and legal news (26%), the economy (22%), science and health (22%), and other topics (11%). Only 11% of female reporters wrote about politics and government.

This is the third time that the Dominican Republic via ESPACINSULAR participated in the GMMP, an initiative coordinated by WACC Global every five years since 1995.