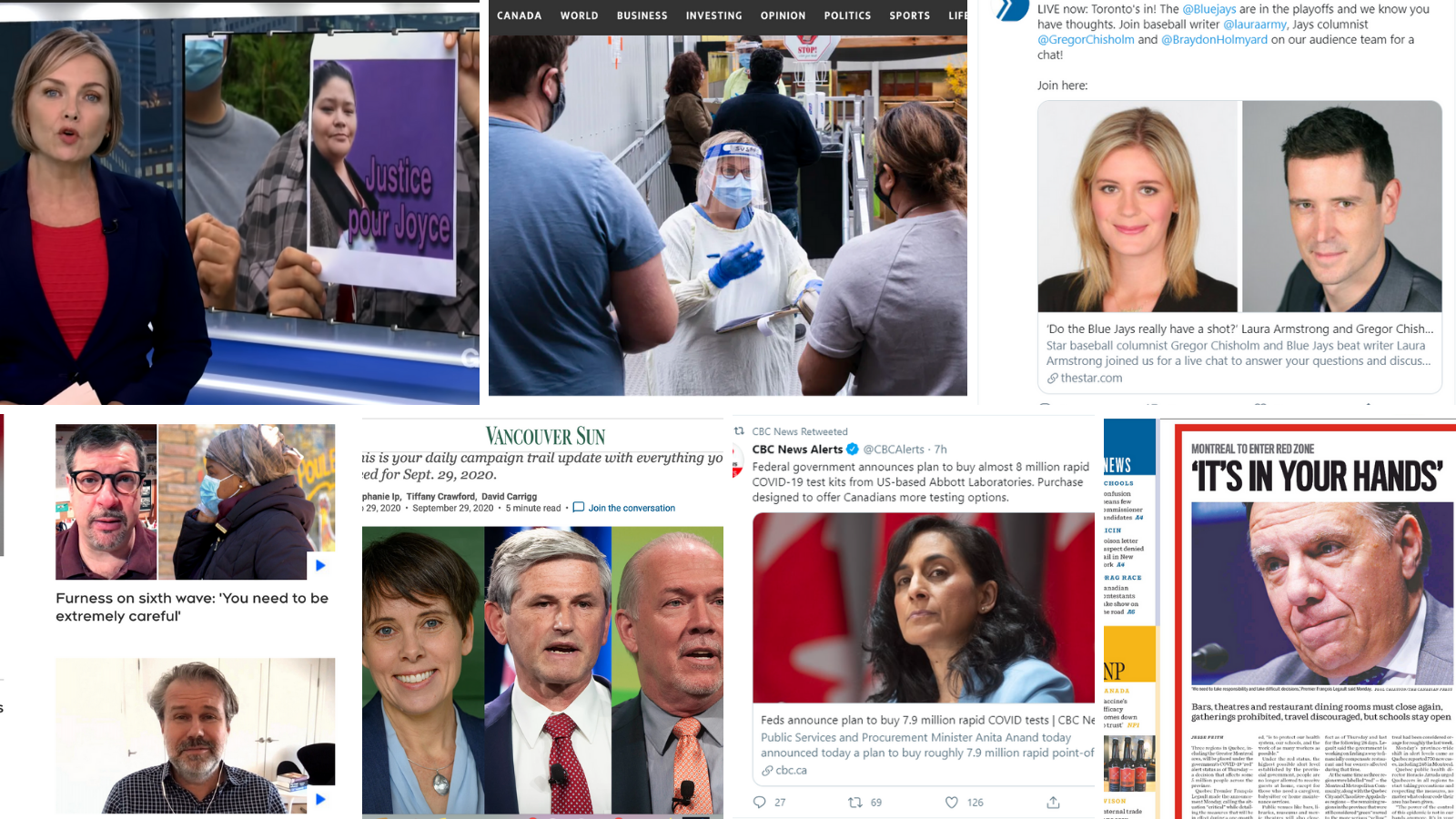 01 Apr

Canada: Just 31% of news subjects are women

"Not so bad, but not so good either" — this was how the Global Media Monitoring Project (GMMP) team from Canada summed up the results of its 6th research on gender portrayal and representation in Canadian news.
Women accounted for only 31% of subjects in print, radio, and television news, and 38% of online news and news tweets, said the GMMP Canada report.
This was a 4% improvement from the GMMP 2015 findings on legacy media, and higher than the global average of 25%. However, as the report noted, this figure is "still 19% points away from equality with men as far as presence, voice and visibility in legacy media is concerned."
And, considering that in 2010 women accounted for 30% of Canadian news subjects, this means that over a 10-year period, there was only a 1% increase of female newsmakers, said the report. This, notwithstanding the fact that Canada's population has slightly more females than males, at 17.9 million and 17.6 million, respectively, according to Statistics Canada. Women's rights in Canada are protected by the Canadian Human Rights Act of 1977 and the Canadian Charter of Rights and Freedoms, the report noted.
Overall, the report said, "it is startling that when women do make the news in Canada, they are still relegated to the function of providers of personal accounts, or eyewitness – roles considered to be unexceptional," said the report. In 2020, women accounted for 43% personal experience providers across all media channels and all stories – higher than in previous years when this statistic was 36%.



Hits and misses
There were some bright spots noted by the latest report. "Stories focusing on social and legal issues were only three points away from
achieving gender parity (47% women, 53% men) in terms of subjects in print, radio, and television news," said the report. "This was a marked improvement from five years ago, when 2015 GMMP results showed that women were the focus of 40% of stories in this category."
The study noted "a remarkable 22% increase" in the presence of women as subjects in economic news – from 16% in 2015 to 38% in 2020.
But when it came to news about politics and government, which are typically featured more prominently and given more space in the news, women remained largely underrepresented, at 19%, compared to men.
There were other hits and misses. There was a notable improvement in the presence of women in science and health stories, up 41% from 28% five years ago. "Considering that stories about science and health accounted for most of the stories in 2020 (owing largely to the Covid-19 pandemic), this was a good sign," said the report. "A more nuanced analysis, however, shows that Canadian news media missed an opportunity of highlighting gender equality in a crisis that has disproportionately affected women."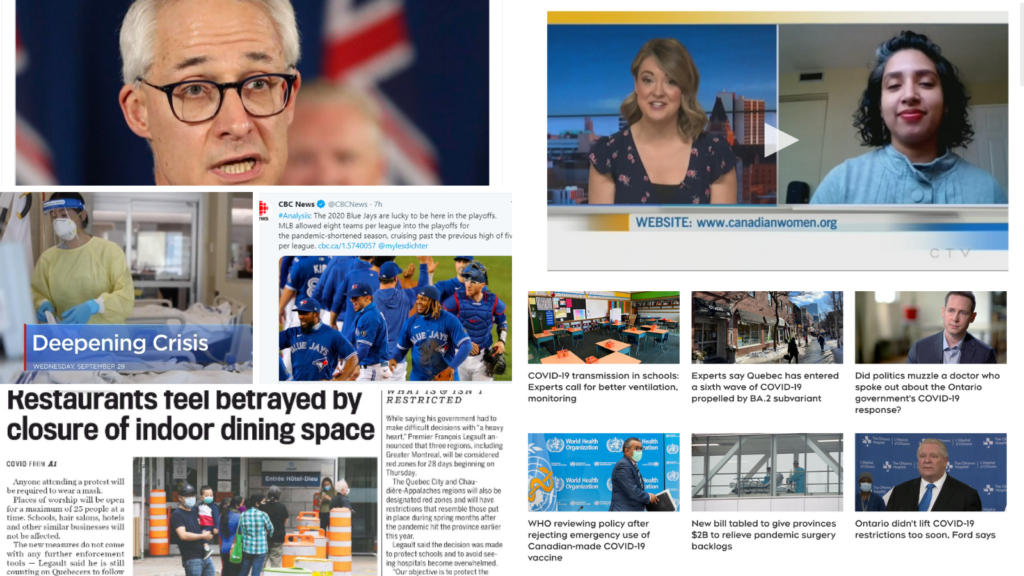 The snapshot of the day's news on September 29, 2020 also showed that female and male reporters need to do a better job overall when it comes to gender representation. For example, there were more women reporters (38%) than men (19%) who made references to gender equality or inequality in stories related to social and legal issues. But there were more men reporters (5%) than women reporters (2%) who raised issues of gender equality or inequality and legislation policy in stories related to politics and government. There were also more men reporters (5%) than women reporters (4%) who raised these issues in stories about the economy.

Indigenous representation
Canadian news media performed relatively well when it came to representing Indigenous people in news stories, but they only appeared in stories about politics, and social and legal issues. Indigenous peoples were present in Canadian news at around the same proportions as in reality: In the physical world, First Nations, Metis, and Inuit represent approximately 5% of Canada's population, according to the 2016 Statistics Canada census. In this regard, Canadian news media's performance was better compared to Latin America, where only 3% of the people in the news were from Indigenous or tribal groups
compared to the physical world (8%), according to the 6th GMMP Global Report.
When it came to representing racialized groups, who make up 22.3% of Canada's population, "there's much that remains to be done," said the report. Overall, non-white people who appeared in the news accounted for only 15.4% of stories.
In recent years, Canadian news outlets liked The Globe and Mail and Toronto Star have launched initiatives to increase gender representation in and through the media. "The hope is that other newsrooms will follow suit and develop their own initiatives, given that numerous tools already exist for tracking gender coverage, including the Gender Ethics Compass," said the report.
The report reiterated suggestions made in earlier GMMP reports, including gender training and education for journalists, editors, and other news media professionals, as well as students enrolled in journalism.
Canada has been involved in the GMMP since the research project's inception in 1995. In fact, MediaWatch Canada coordinated the project globally in 1995, in addition to conducting the research at national level.