14 May

The gendered dimensions of Covid-19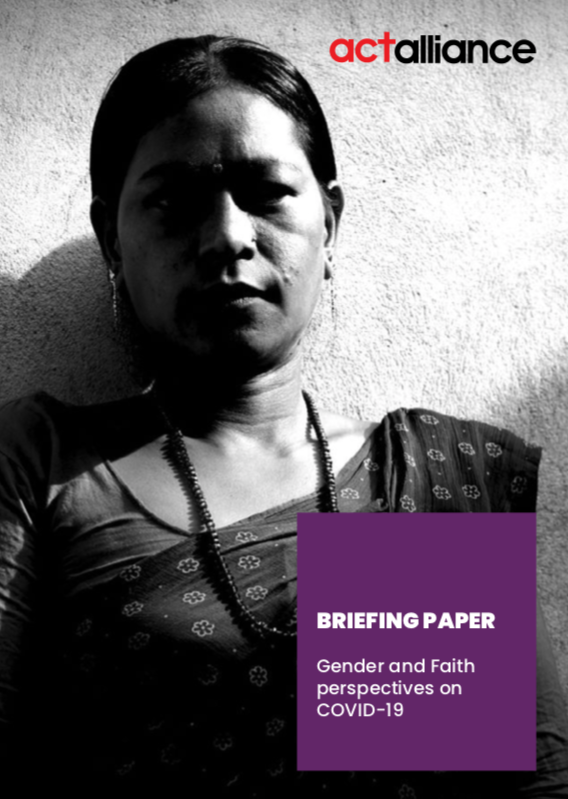 COVID-19 significantly impacts women and girls. This scenario is even more acute when we intersect gender with other social markers such as race, class, ethnicity, sexuality, age and geographical location.
ACT Alliance has produced a briefing paper on the gendered dimensions of Covid-19, the main issues and recommendations for policy makers and private sector actors. Among the issues discussed are care work, sexual and gender-based violence, education, and economic justice.
The recommendations include provision of information on specific gender issues through different and overlapping communication channels; and media platforms to intentionally include women and their expertise in their coverage of COVID-19.