13 Sep

Palestinian women: Active in struggle, obscure in media

by Maha Zegari, Women Media and Development (TAM)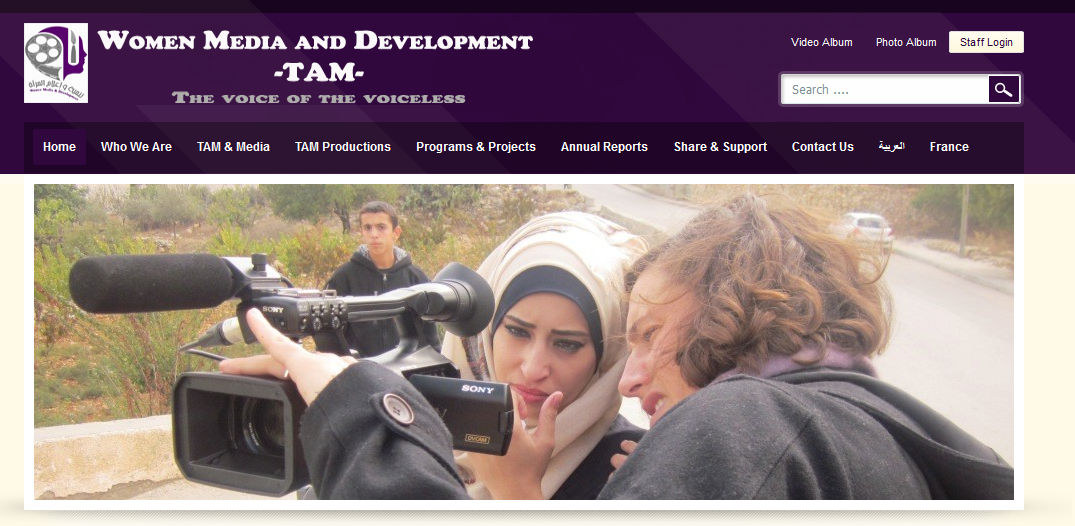 Palestinian women share a certain particularity which makes them different from other women around the world. This particularity is their active participation in the Palestinian struggle against the Israeli occupation for over 70 years. Their suffering however has neither translated into equal participation and recognition in the different spheres or life, nor led to changing their cultural and stereotypical image in the media.
On the contrary, they are presented as weak and victims rather than depictions that shed light on their skills, capacities, knowledge and experiences. Palestinian women are often neglected as active patriots against the occupation, and regularly cast away from diplomatic missions, as well as negotiations regarding peace, reconciliation and national unity.
The on-going conflict affects the lives of women and men, yet its effects on women are more dramatic and different than those on men. However, Palestinian media do not reflect these effects fairly for women, but choose to portray a stereotypical image through different traditional roles and in limited topics. The under-representation and mis-representation of women in the media and news keeps their voices unheard and their opinions unshared on important topics watched and followed in the media and news.
Media monitoring research by Women, Media and Development (TAM) found that:
Only 12% of Palestinian women (in comparison to 88% of Palestinian men) are interviewed, or talked about in news related to decision-making processes, peace, security and the violations of the Israeli occupation. Despite the fact that Palestinian women make up 50% of the Palestinian population.
7% of the monitored news concentrated mainly on women.
5% of the monitored news challenged the stereotypical image of women.
4% of the monitored news represented women as leaders or decision makers.
The Palestinian Media often focuses on representing the Palestinian woman as the tender mother or the broken-hearted sister of a martyr or prisoners.
There is a significant absence and trivialization of women in news related to peace negotiations, Palestinian national division, the siege and reconstruction of Gaza Strip, despite the reality that women bear the responsibilities of the patriot status. Women's participation is not shown and their representation in reconciliation committees is hardly depicted.
Recommendations
Palestinian media outlets should modify their editorial policies.
Palestinian media outlets should adopt a database of women sources for use in all media productions.
Capacity on gender equality and UN Security Council Resolution 1325 (on women, peace and security) should be built for journalists, media specialists and decision-makers in Palestinian Media organizations.
Download the report here.
Image source: TAM website
TAM works to raise the level of knowledge and awareness within Palestinian communities regarding gender issues and women's rights, with an emphasis on encouraging women to fully exercise their rights.TAM seeks to enhance the ability of local women and other marginalized groups to express themselves and highlight issues affecting them through the effective use of available media. TAM is the Palestine national coordinator for the Global Media Monitoring Project (GMMP). Read more about TAM here.