23 Nov

16 Days of Activism Against Gender Violence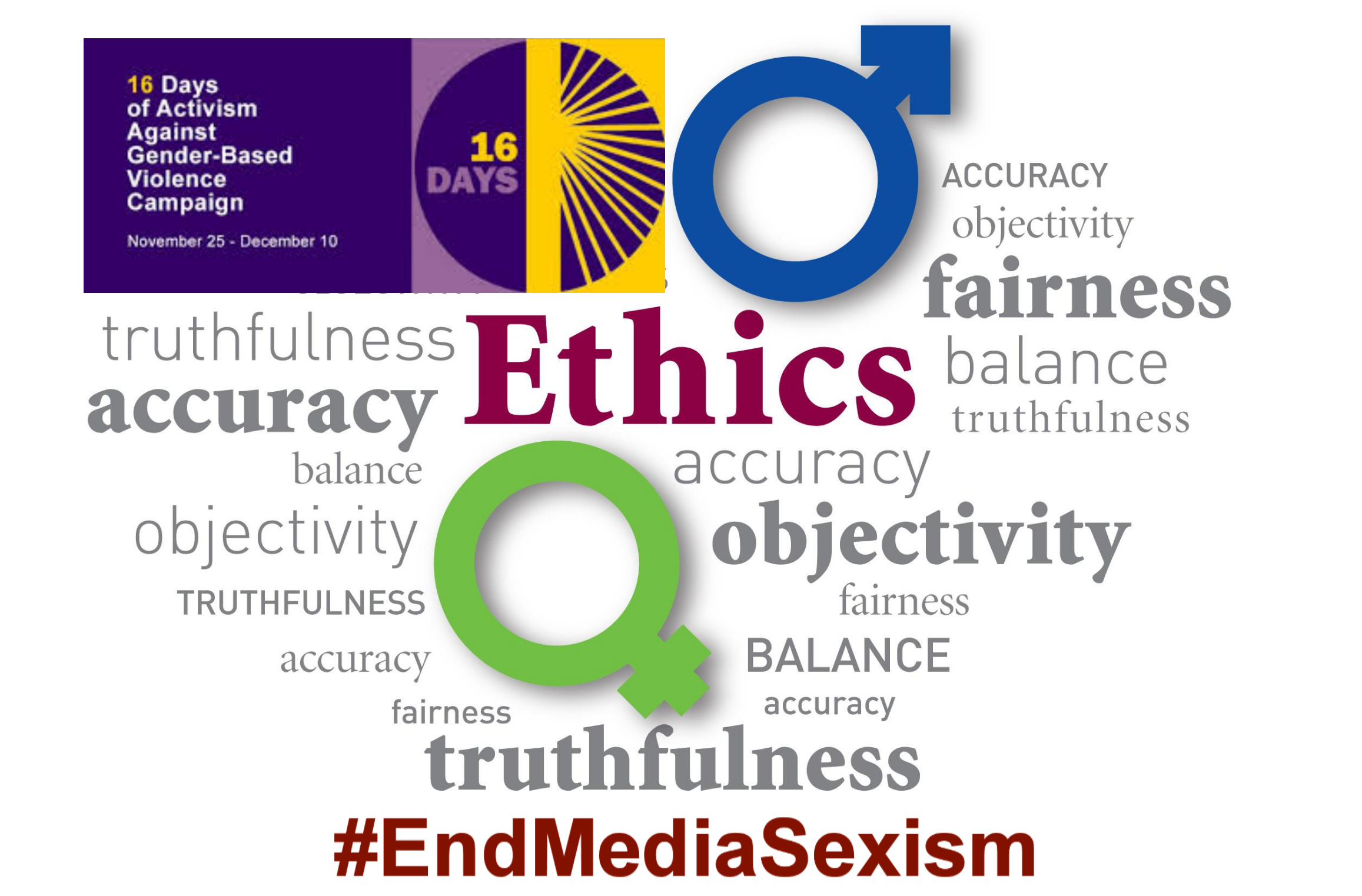 Gender violence including harassment, rape and trafficking is among the top 10 news topics in which women appear most, according to the Global Media Monitoring Project (GMMP). Girls and women are disproportionately affected by such violence, and media play a significant role in perpetuating and challenging social norms that condone it (UN Women).
The 2017 edition of the "16 Days of Activism against Gender-Based Violence" campaign running from 25 November – International Day for the Elimination of Violence against Women, to 10 December —Human Rights Day, will focus on bringing an end to violence in education.
While the quality of news reporting on gender violence has improved over the past decade, the need to professionalize media from a gender perspective remains. Professionalization includes eradicating sexism in journalism that supports and normalizes practices of discrimination and violence against women. The World Association for Christian Communication (WACC) and the Global Media Monitoring Project (GMMP) network invite members, partners and allies to participate in the campaign to 'End News Media Sexism'.
The campaign challenges media outlets to take professional ethics for gender-fair reporting seriously and encourages journalists to pursue a gender lens in news content across print and digital media platforms. It provides resources for ordinary audiences to build knowledge on gender dimensions of media content and practice, and practical tools to engage with the media.
Take action: Use the campaign resources – quiz, games and puzzles – to build your knowledge about gender issues in the media | Participate in the 'This is NOT OK!' letter-to-the-editor series. Apply the media gender equality scorecard to rate your local media. Champion good practice on Facebook, Twitter and Instagram. Follow the conversation using #EndMediaSexism and #gmmp2015.