26 Nov

16 Days Campaign Call to Action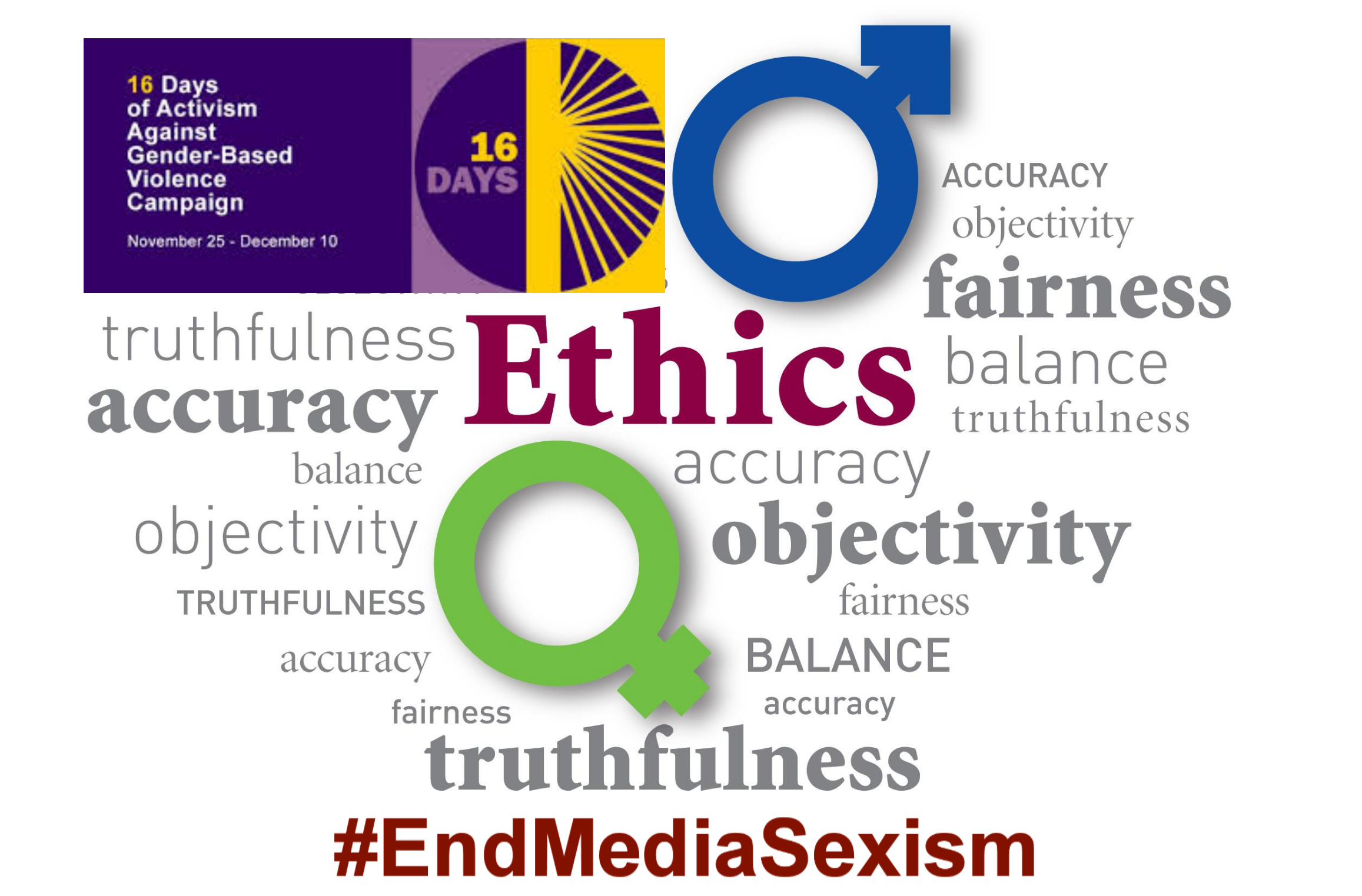 The 2018 edition of the "16 Days of Activism against Gender-Based Violence" campaign running from 25 November – International Day for the Elimination of Violence against Women, to 10 December —Human Rights Day, will focus on ending gender-based violence in the world of work.

The media's role in ending such violence lies in their power to transform societal worldviews and cultural norms that condone it. While the quality of news reporting on gender violence has improved over the past decade, the need to eradicate journalistic narratives that normalize such violence remains.

The 'End News Media Sexism' campaign provides ordinary audiences with the tools and means to hold their media accountable. The campaign challenges media outlets to take professional ethics for gender-fair reporting seriously and encourages journalists to pursue a gender lens in news content across print and digital media platforms. It provides resources for ordinary audiences to build knowledge on gender dimensions of media content and practice, and practical tools to engage with the media.
Take action: Use the campaign resources – quiz, games and puzzles – to build your knowledge about gender issues in the media | Participate in the 'This is NOT OK!' letter-to-the-editor series. Apply the media gender equality scorecard to rate your local media. Champion good practice on Facebook, Twitter and Instagram.